Covid 19 safety measures at The Schoolwear Show
The safety, wellbeing and comfort of our visitors and exhibitors is our paramount concern and we will continue to take all the necessary steps to ensure our venue is safe in line with the Events Industry Guidelines and government regulations.
We have been working closely with local authorities to ensure our venue is safe and are pleased to have been awarded the 'Good to Go' certification by Visit England which means our venue has followed Government and industry COVID-19 guidelines and has a process in place to maintain cleanliness and aid social distancing to ensure the safety of our visitors and exhibitors.
Covid-19 Safety Measures
We have introduced a number of measures for the safety and comfort of our visitors and exhibitors.
Enhanced cleaning measures have been established which include increased frequency of cleaning, a focus on high touch point areas and the use of chemical fogging before and after each event.

Clear signage has been introduced to control the flow of visitors in corridors, shared spaces and toilet facilities.

Multiple hand washing and hand sanitiser points are available throughout the venue.

The wearing of facemasks in public areas is mandatory in line with the current regulations.

Attendee numbers will be monitored in the show rooms, and floor markings with wider exhibition aisles have been created to ensure social distancing, in accordance with prevailing guidelines.
A risk assessment has been put in place with measures determined by the Covid-19 alert system.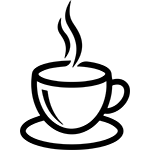 Our catering provision will still provide tasty meals and refreshments but may look different in accordance with Covid-19 guidelines, including pre-packaging and extended serving times.

Pre-registering and printing your badge, together with contactless payment throughout the venue will provide a simpler, contact-free experience.

We are expecting the specific guidelines for indoor events to be updated over the coming weeks and our safety measures will be reviewed and amended in line with prevailing government guidelines, so please check this page for updates.