EmbroideryBadge UK
Introducing EmbroideryBadge.UK, a high-quality supplier of badges, labels, epaulettes and lanyards, with a game-changing seven-day rush service.
EmbroideryBadge.UK is not a 'typical' commission agent that sources and imports cheap badges – we study your artwork and decide on the correct technique and deliver a world-class product to fit your needs.
We have a first rate UK-based customer service team who are experts in their field. They'll proof your order fast and deliver it to your exact specifications.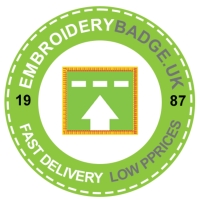 Contact Details
EmbroideryBadge UK
153 High Street
Sovereign House (Ground floor)
Brentwood
Essex
CM14 4SD
Tel: 01254 846 175
Website: http://netdigitizing.co.uk/