LOLLIPOP and PRIMROSE BOWS
For ALL your School Hair Accessory needs
Primrose Marketing Ltd offer a truly comprehensive selection of styles in school uniform colours, our two ranges presented on smart white header cards which gives a clean display whether on one of our stands or your slat wall. Lollipop has 3 styles of fabric hairbands each in plain colours, gingham and velvet in a wide range of colours. Clips are available in various sizes and finishes as well as our popular bobbles sets without metal, and the essential ponio bags.
Choose beautiful Bow hair accessories from our our PRIMROSE range - you can select your shade should we not already stock it.
Our aim is to continue to deliver a quality product with a quality service.
Products
Comprehensive range of hair accessories
Brands
Lollipop, Primrose
On the stand
Sarah Robin, Craig Robin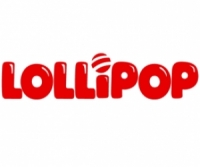 Contact Details
LOLLIPOP and PRIMROSE BOWS
Unit 7
Wycombe Industrial Mall
West End Lane
High Wycombe
HP11 2QY, Buckinghamshire
Tel: 01494 447000
Fax: 01494 447052
Email: sales@primrosemktg.co.uk
Website: http://www.primrosemktg.co.uk